Brand Building/ Business Start-Ups
We offer a unique set of marketing and branding services geared to create and/or repair your professional brand or launch your business. Customized packages created just for you!
SERVICES
Brand Building/Business Start-Ups

Reputation Building/Repair
Your online reputation can make or break a career. We work with you to build a postive digital footprint through a series of actionable steps.

Business Start-Up
Ready to start a new chapter in your career? We work with you to develop your business branding — from a custom designed logo to  your new company's website. 

Ghostwriting and Article Promotion
Become an industry influencer.  Work with our professional writer to develop articles with your byline and written in your voice.

LinkedIn Training
Learn how to build your profile and use LinkedIn strategically. When harnessed, LinkedIn is a powerful tool for networking and can be a great asset during a job transition or career change. 

Resume and Cover Letter Writing
Your resume is the foundation when going through a job transition. Our resume writers are experts in creating a results-oriented document, effectively differentiating you during your job search.
Don't see exactly what you are looking for?
We offer completely customized programs to meet your needs and individual circumstances.
Contact Us
Reputation Management/Repair Program
We specialize in preparing highly qualified professionals for their next career move, both through traditional placement and entrepreneurial ventures. Our process involves taking a close look at every aspect of your image — including in-person, on-paper and online.
We live in a digital world, where our every move is tracked and recorded online to be preserved and accessible for all time. The results of simply "Googling" your name could impact your ability to successfully make that next career move.
Our reputation building and repair services help you take control of your digital footprint, effectively minimizing negative search engine results while boosting the positive and effectively building your professional brand.
Reputation Building/Repair Scenarios
Negative search engine results. You've Googled yourself and found an article (or more!) on Page 1 of search results mentioning you in a less-than-flattering light. You need it to disappear fast, before recruiters and potential employers see it and eliminate your application from the stack before it even leaves the gate.
Guilty by association.

Your organization (or former organization) is dragging you down. They are under investigation or embroiled in a highly public situation and by means of association, your good name is being dragged through the mud online.

Mistaken identity.

A person with a similar name did something awful that found its way into the media and thus online newspapers. Or perhaps this person set up a website promoting a rather embarrassing line of work. While this person is not you, a potential employer may get him/her confused with you which could be detrimental in your chances of being hired.

No online presence

. While it's important to not have anything negative or damaging affecting your online reputation, it can also be a problem if you Google yourself and NOTHING shows up. During career transition, distinguishing yourself as an industry influencer can differentiate yourself from other job applicants.
How it Works
You will meet with our Reputation and Brand Building consultant who will first assess your situation. Based on this assessment, a customized program is created. Frequent tactics include:
Creation of a professional (search-engine optimized) website to serve as your hub of positive information and showcase your career. 
Strategic content marketing through creation of industry expert articles with your byline.
Article promotion through your website and social media accounts.
Custom Packages
Each of our packages are completely customized to fit your situation. We understand that you have a unique story to tell and challenges to address. Our approach offers not only strategic-level brand management but also step-by-step implementation and coaching.
FAQs
Can you remove my negative search results? Unfortunately, no. And if any other company says they can, chances are they are bluffing. It's very rare that you can get an article removed from the Internet once published, and the ways in which you can further endanger your reputation (i.e. You ask the news outlet to remove the offending article and it encourages them to make your "old" news a story again just because they can.)
Can you guarantee results? We guarantee that your website will begin ranking on the first page of Google search results using a specific set of keywords (most likely your name) within six months of its launch. How quickly and how high it ranks depends on how many industry expert articles you produce, and how well they are promoted. High traffic to your website increases its search credibility, which increases its chances of rendering in search. 
How long does it take? Online brand building and reputation repair takes time. There is no magic wand solution to improving your search engine results and/or creating a digital footprint. Our minimum program is six-months, but most opt for a 12+ month engagement.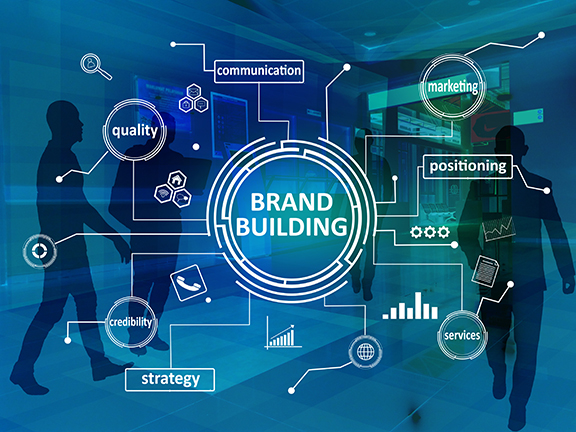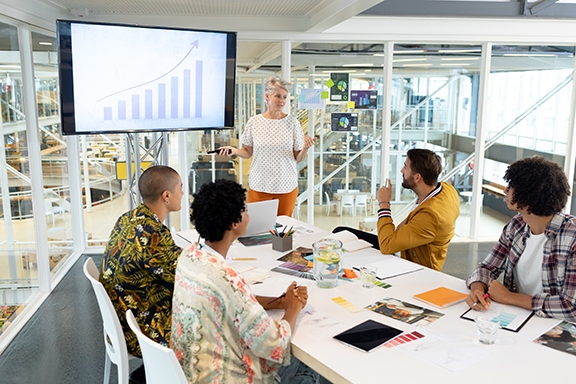 Business Start-Up Program
Are you interested in being your own boss? We work with many clients who opt to create their own business instead of jumping back into the traditional workforce. We offer business start-up services to help you launch your business into the marketplace and/or industry of choice. We work with you as you define your business mission and services. While most of our program centers around creating a brand for your new company and teaching you how to market it, we do offer strategic business consulting upon request. 
Package Options
Business Development Coaching
Sales/Outreach Pipeline Coaching
Brand Creation and Management Coaching
Custom Logo Design
Business Cards, Letterhead, Email Signature
LinkedIn Training
Social Media Account Setup (Twitter, Facebook Pages, etc.)
Custom Website Design
Website Content Creation
Ghostwriting and Promotion Service 
e-newsletter Creation
Outsource Your Marketing to Us
We offer marketing and promotion maintenance packages upon request. Through these engagements you get the benefit of working with our marketing experts and have access to enhancing your article promotion through the Wiederhold & Associates network, which is over 12,000 strong, made up of mostly healthcare professionals.
Ghostwriting and Promotion Service
Interested in building your brand and becoming a published industry influencer? Each and every one of you is a subject matter expert. But not everyone loves to write. We have a group of talented professional writers trained to interview you on a topic and turn it into a blog article with your byline — written in your voice. Our process is simple and will save you time! We also promote your article to a network of over 12,000 healthcare industry professionals. All copyrights retained by you.
The Ghostwriting Process
You are matched up with one of our professional writers. This person will get to know you and learn your style. The more articles you write with them, the more adept they become in capturing your voice. For this reason, you will have the same writer for all your articles, unless requested. 
Articles average between 500-800 words and includes one professional stock image of your choosing.
Each article then goes through our article promotion service (detailed next). 
Article Publishing and Promotion
If you have created a website through our reputation repair or brand building program, we will post your blog to your website first. All other promotion will be focused on promoting your article and driving traffic back to your website to enhance your search engine optimization (SEO). 
Other places we publish/promote:
Your LinkedIn account 
Wiederhold & Associates LinkedIn, Twitter, & Facebook 
Wiederhold & Associates Blog
For an additional cost we can pitch your article to industry journal(s) and/or news outlets of your choosing. Ask for details.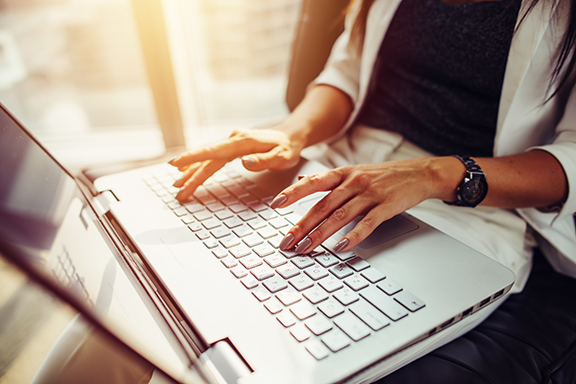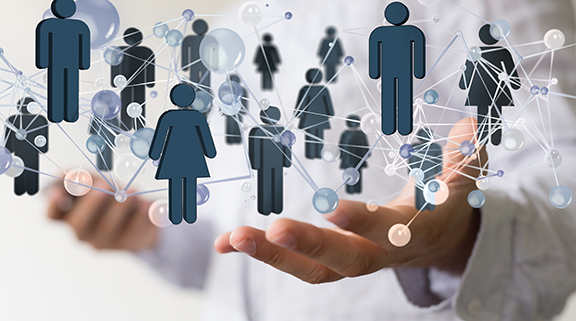 LinkedIn Training
Over 87% of recruiters use LinkedIn to find or vet job candidates, which is more then all the other major social media networks combined. Our LinkedIn consultants work with you on creating a profile that aligns with your brand, is consistent with your most recent resume and contains keywords that will help you be found. Our experts will also show you how to use LinkedIn to network and find your next job opportunity. 
Training Details
In addition to a refreshed profile, completely search engine optimized and aligned with your goals, our experts delve into the following:
Getting

 the most out of the Jobs section through search alerts
Setting up your security settings correctly
Creating blogs within the 

LinkedIn

 platform
Strategic networking through company pages
Posting etiquette — what's acceptable, interesting, etc.
Resume and Cover Letter Writing Service  
Tired of throwing your resume into a digital black hole? Is no one calling you back? Perhaps it's time to take a look at your resume. No doubt you are a highly qualified professional, but your resume may not be communicating your qualifications clearly. Our resume writers are experts in crafting an executive-level resumes. They work with you one-on-one to design an eye-catching document that shows where you've had impact and rendered measurable results throughout your career. A good cover letter is also essential in the job search process. Your resume writer will help you create a template for use with your resume.
The Writing Process
You will be introduced to one of our resume writers who will work with you throughout this process.
Before your resume is finalized it goes before our Core Team for proofing and feedback. This ensures our clients recieve only the highest quality resumes that meet our program standards.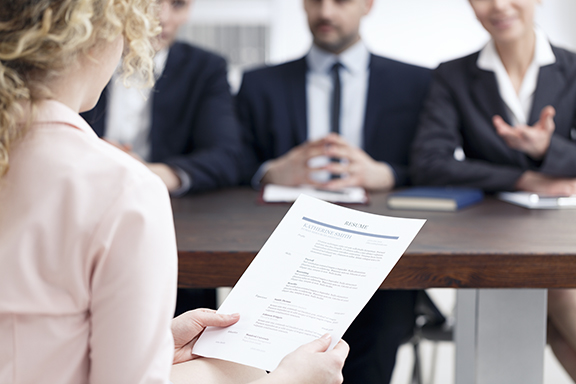 TESTIMONIALS
What People Are Saying
I had the opportunity to work with Claire (Sakaoka) on the design and implementation of my website. Claire orchestrated the process from design of logo through the launching of the website. Claire's expertise is clearly visible in the results, a professional, personalized website with all the additional services connected, Linkedin, Twitter, contact page, etc. Some of the comments from my colleagues on viewing the site, awesome, exceptional, I wouldn't change a thing.
I worked with Claire (Sakaoka) to build my company's website and very pleased with the results. Claire is professional, creative, responsive to questions and attentive to details. I continue to depend on Claire for web-page support and would highly recommend her!
Claire (Sakaoka) has the joint gift of the talent and skills in social media joined with the talent and skills to teach, educate, encourage, inform. I am a better candidate with the benefit of Claire's attention and patience.
W&A takes time to get to know you; both the person and the professional. They invest themselves in you to understand your strengths and weakness, analyze your resume and critique your interview style. A tailored search strategy is then developed with measurable objectives and a predefined value-based scale used to objectively evaluating opportunities. W&A then mentors you through your search. Their proven approach is the difference between a job search and a purposeful approach to career transition.
Sign-up now to get hot-off-the-press job opportunities!